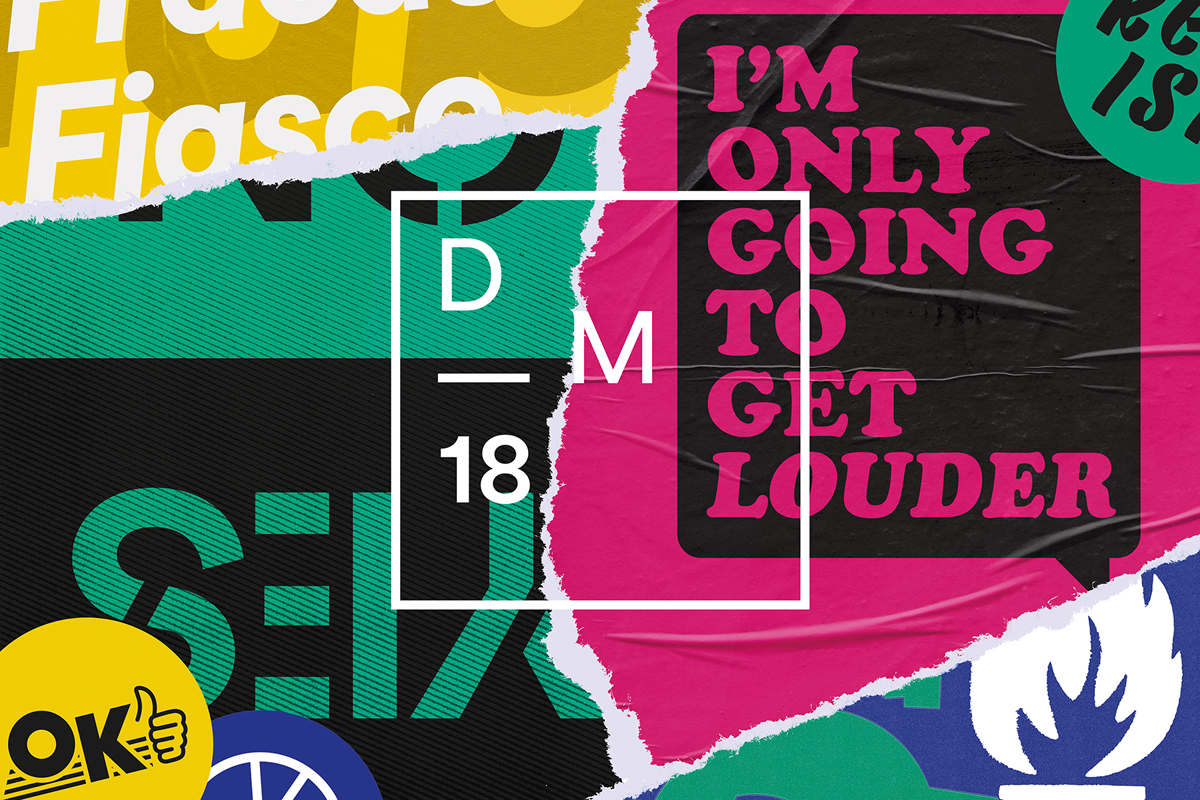 This quarter we are proud to have worked with Design Manchester on their 2018 festival campaign. Design Manchester is a city-wide festival of creativity and design, and encompasses over 40 talks, debates, films, workshops, exhibitions, fairs and parties all over the city.
Now into it's sixth year, this year's theme focused around 'DISRUPT'. With the largest student population across Europe and more cranes than ever hovering above our skyline representing rapid growth, DM18 recognised that our brilliant city was ripe for a rumble and the time had come to look at everything anew.
Hearing and learning from disruptors across all fields, this year's festival celebrated, innovative and inspired ideas to help us forge our own creative paths in the face of a gloomy mediated future. To raise awareness of this we booked a strategic multimedia campaign comprising of Outdoor and Online display. This included a range of outdoor formats in high-footfall locations to ensure we raised the festival's profile as much as possible. These included: Metrolink Panels, Legal Fly Posters and Bus Streetliners.
We complimented the outdoor campaign with a bespoke MEN display package which included 100k page impressions, 200k mobile MPUs and 200k in mobile banners - this was then supported with added value editorial and a social media presence.
Having worked with Design Manchester for the past three years, we're excited to see what next year's festival has to offer - here's to DM19!